MATERIALS USED
- Polypropylene
- Polyamide
- Abs
- Polycarbonate
- Copolyester

INTERNAL CAPACITY
- 3 turns
- 6 Working Days
- 30 tons of processed plastic per month

PROCESSES

INJECTION
- IML
- PD +
- About injection
- Injection with automatic metal insert insertion

INJECTION CAPACITY: ~ 30 grams to 3500 grams

INJECTION CAPACITY: ~ 68000 hours / year

CLOSING STRENGTH: 90 to 1000 units

All machines work with Cartesian "SEPRO" or 6-axis "KUKA" Robots.

All machines are equipped with gravimetric or volumetric dosers
4 dehumidifying greenhouses installed
QUALITY CONTROL

Humidity Control for Polyamides
Brightness Measurement
Color measurement
Aging chamber
Traction Machine
Heavy Metal Measurement

MAIN PRODUCTS
For the off-road motorcycle sector Polinter produces:

Mudguards
Radiator caps
Side covers
Current protectors
Fork protectors
Number Holder
Suspension Blockers
Hand protectors

Our main products in the bicycle industry are:

Children's chairs for bicycles
Car Chairs,
Mudguards,
Drums - container and lid.

NEW PRODUCTS AND TECHNOLOGIES
Polinter is the Polisport Group company that enables new developments in injection technologies and decorative plastic parts, marking a differentiation in the market and allowing to attract renowned international customers, such as KTM, Husqvarna, Suzuki Spain, Gas Gas and BMW. in the off-road industry, and Decathlon, Sport Zone, Intersport, and Raleigh UK in the bicycle industry.

The partnership between Polinter and Polisport has given rise to a number of innovative technologies, many of which are patented and distinguished with international awards.

In this context, Polinter intends to continue its modernization efforts and to remain competitive in matters of product differentiation and quality, and production efficiency and flexibility.

Two major assets associated with Polinter are its wide product range and small-series production capacity, so it is crucial that the company be efficient (eg in terms of preparation time) in order to achieve competitive prices.

To this end, the company has expanded its technological capabilities: new products are seamlessly integrated into the manufacturing process to minimize problems early on. Constant efforts are made to prevent problems arising from poor prototype studies and failure to share customer information at the design stage.

Customer-introduced changes to the product life cycle are handled to minimize losses for both parties, subject to responsive flexibility.

In order to optimize the use of natural resources, the company reuses materials from discarded parts during the quality control process.

DGP - DURABLE GLOSS POLYPROPYLENE
POLISPORT'S EXCLUSIVE TECHNOLOGY
EXCEPTIONAL RESISTANCE WITH A BRIGHT FINISH
After extensive research and testing, DGP is a unique technology that allows plastic parts to combine high levels of strength and flexibility with outstanding finish, scratch resistance and bright colors.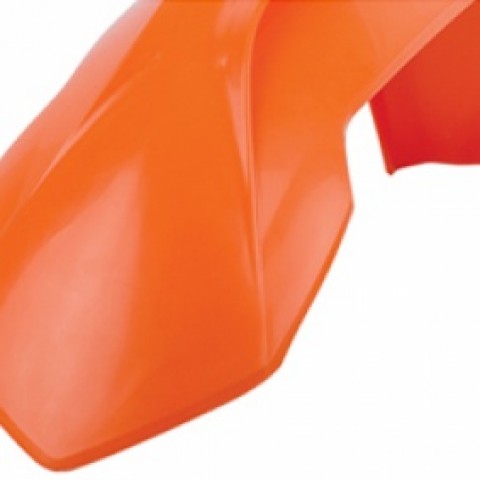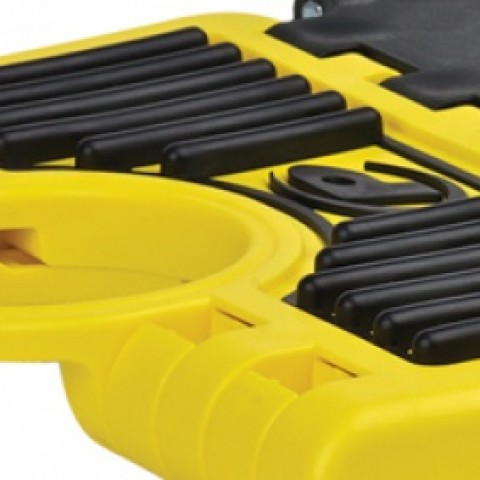 POLISPORT'S EXCLUSIVE TECHNOLOGY
FLEXIBLE, LIGHT AND IMPACT RESISTANT
Few ideas combine style, durability and safety as effectively.
Simultaneous injection of polypropylene and rubber provides the perfect combination of flexibility, lightness and impact resistance.
In some parts, such as hand guards, the use of rubber increases the protection and grip of the part - for example, the easel, whose function is to support the motorcycle during its maintenance.
IPD - INMOLD PLASTIC DECALS (PATENTED)
POLISPORT'S EXCLUSIVE TECHNOLOGY
AN ALTERNATIVE TO BUMPER STICKER BUMPER STICKERS. MUCH LIGHTER, RESISTANT AND LASTING PARTS. ECOLOGICAL AND PATENTED TECHNOLOGY.
It has been several years since we ended up with the worn and heavy motorcycle stickers.
IPD technology fuses designs into plastic parts as an alternative to motorcycle sticker kits.
This results in added value for motorcycle manufacturers and owners, as IPD graphics will not fade, peel, crack or come loose from plastic, saving money on replacement of sticker kits. In addition, IPD pieces are lighter than those decorated with stickers, which is an important advantage in competition. IPD parts use environmentally friendly technology because they are made from recyclable plastics and prevent environmental wear and tear from old, damaged stickers.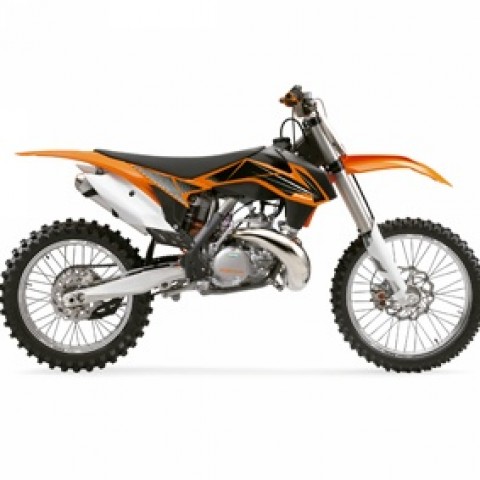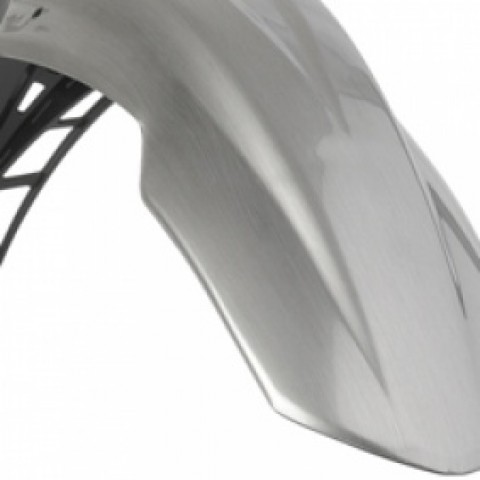 POLISPORT'S EXCLUSIVE TECHNOLOGY
FULLY DECORATED PLASTIC PARTS
PD + is the IPD raised to the next level.
By fusing graphics to large, sturdy surfaces, PD + technology lets you create special effects with custom graphics for better protection and durability of the plastic part. Like IPD technology the part is fully decorated with a special film that is fused to the plastic part. This technology allows the plastic part to be fully decorated.
Product (s) added to cart