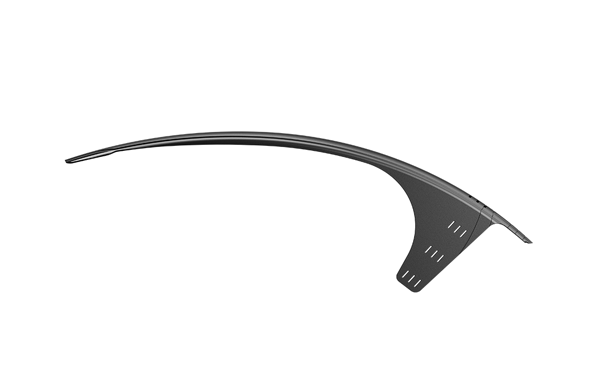 SLIM DESIGN - SUPERB LOOK
We understand the importance of maintaining the sleek look and feel of your mountain bike. That's why X-CAPE features a slim design that seamlessly integrates with your bike's frame, ensuring optimal performance.
X-CAPE's dual finish (matte and gloss) isn't just about aesthetics—it's built to last.

OPTIMAL FIT FROM THE START

X-CAPE was designed with pre-cut lines that were strategically placed to provide an optimal fit on a wide range of mountain bike models. These lines were precisely measured to match the most common bike geometries, including both full-suspension and hardtail bikes. Say goodbye to the guesswork and enjoy a mudguard that fits flawlessly.
No need for specialized tools or complicated procedures.
HASSLE-FREE
NO TOOLS ARE NEEDED
Installing X-CAPE is a breeze. With just a few simple steps, you can perfectly fit your mudguard to achieve optimal coverage and protection.
X-CAPE comes with multiple adjustment points not only to facilitate a perfect fit but also to ensure a secure and reliable attachment to your bike's frame. Once installed, it stays in place throughout your ride, even on rough and challenging trails.
RIDE HARD, RIDE FAST. WE KEEP YOU SAFE