A moment about a specific bike they owned that only started at the fifth attempt, a specific group of riding mates and the moments they shared or just the moment they fell in love with Off-road.
We want to hear those stories, and this time we look at Reišulis and what he has to share.

Kārlis Alberts Reišulis (AK-47) is a Latvian rider, and he wants to get to the top. He has been riding motorcycles since he was 4 years old, and the thing that keeps him motivated ever since is the joy of a good race or a victory. He knows everyone wants it, but that keeps him motivated to be better than others. One thing that riders usually don't have or some may find weird, but he prefers muddy tracks. He's riding a YZ125 MJC Yamaha.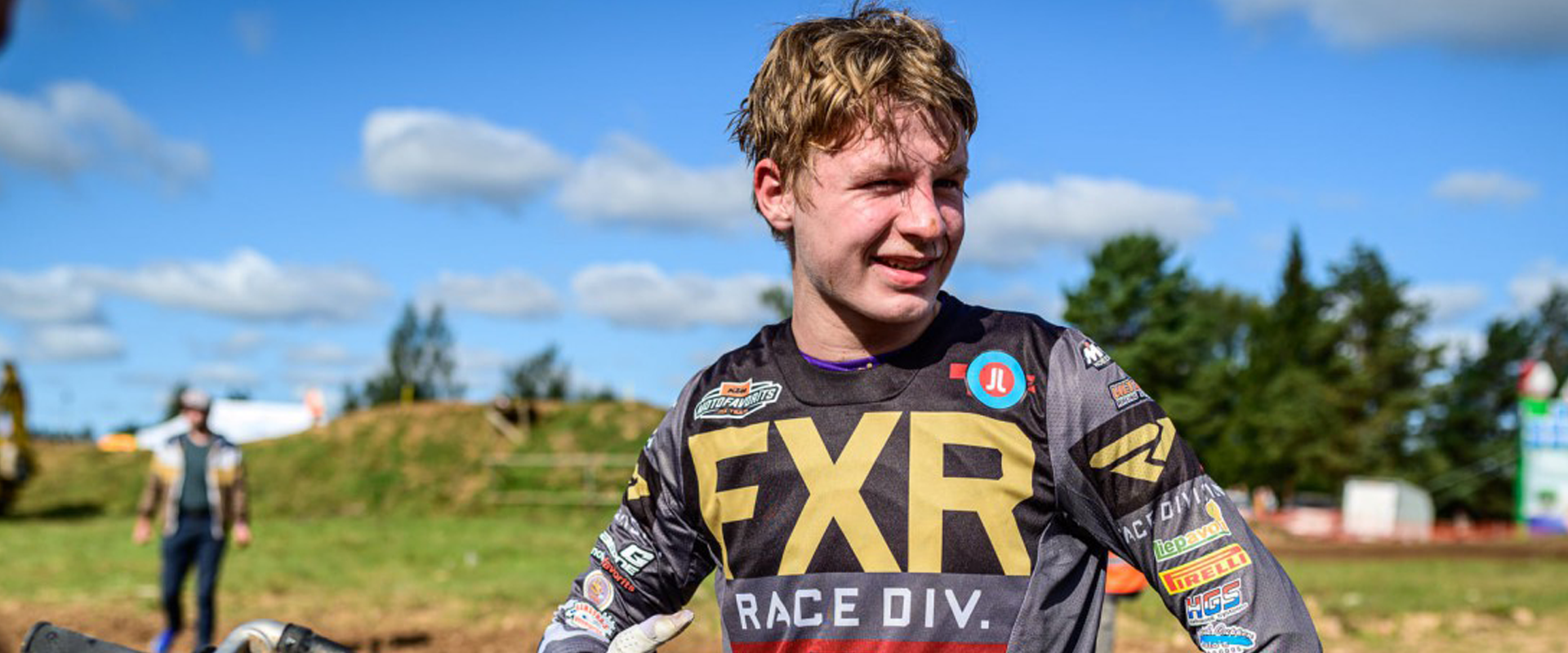 Every rider has a story to share, and Kārlis is no different. Last year, in a training on a sandy track, he was doing sprint laps. In one lap he got a bit out of control and he fells, but his bike was still flying and flew right into the bushes. He gave the bushes a nice trim, and they never have grown back ever since.
We should be careful when Alberts is on the track, this time it was the bushes, but next time we can't guarantee that it will be the same.


Kārlis Alberts Reišulis will be rocking Polisport plastics during 2022.

➡ Check all our yamaha plastics range