A moment about a specific bike they owned that only started at the fifth attempt, a specific group of riding mates and the moments they shared or just the moment they fell in love with Off-road.
We want to hear those stories, and this time we look at David BRACERAS, and what he wants to share.
David Braceras is a 22-year-old motorcycle racer from Guardamar del Segura in Spain. David's love for motorcycles started at an incredibly young age - he began riding when he was only 3 years old! He took his first race at the age of 6 and hasn't stopped since then
David's dedication to the sport has led him to compete in the World Championship for the first time this year with the F&H Kawasaki racing team. It has been a dream come true for David to be a part of such a professional team, and he is determined to achieve his goals of making it to the podium and winning.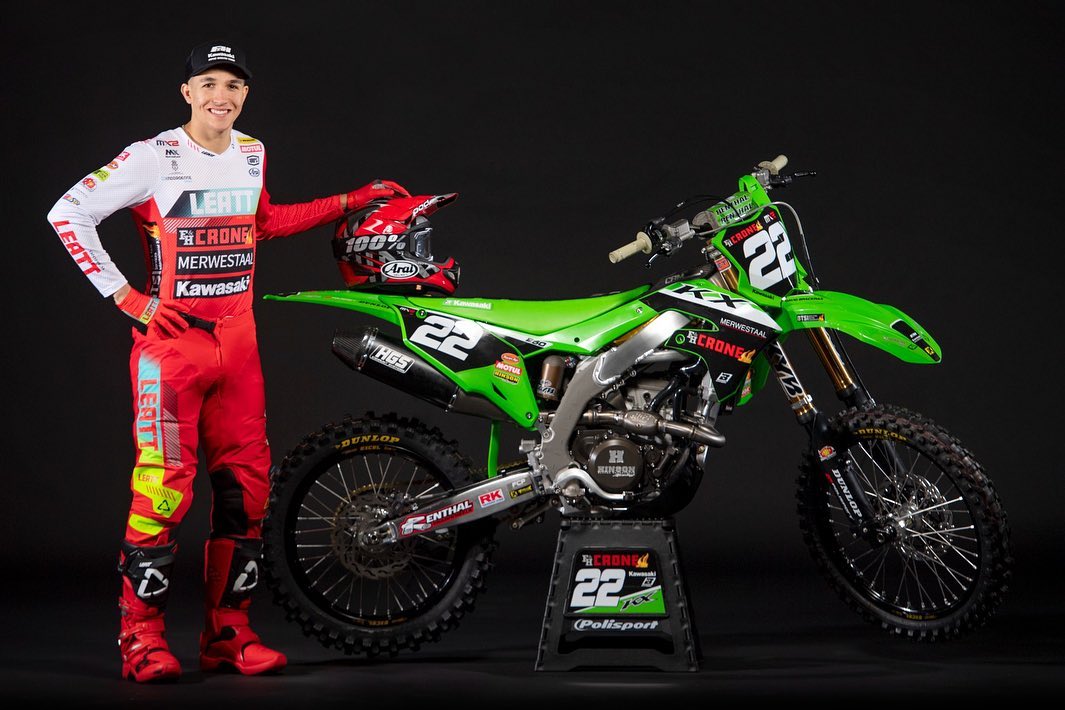 David has a unique pre-race ritual. He always starts changing into his riding gear by putting on his right side first, followed by the left. He believes it brings him luck and gives him an extra boost of confidence before the race.
Many people might think that studying is not fun, but David is not one of them. Whenever he has free time, he spends it studying to improve his skills as a rider. He knows that continuous learning is the key to being the best, and he is willing to put in the work to get there.
David's passion for motorcycles and racing is evident in everything he does. He has been on this path since he was a young boy, and he will continue to chase his dreams with the same dedication and determination that have brought him this far.
We wish David all the best in his racing career and can't wait to see what the future holds for him..