Polisport OFF-ROAD catalog for 2023 is now available, with new products for several brands, models, and tastes.As usual, Polisport developed new performance parts – Pivot unbreakable levers, Lower Triple Clamp Guards, Full Wrap Fork Guard and MX Disc & Bottom Gork Guard – new applications for the handguards – MX Flow and Bullit –, new replica plastics and restyling kits.
Focused on improving off-road rider's performance on two wheels, we extended the performance parts family, with four new products.


For this reason, we updated the catalog and included links and interactive hotspots so you can go directly to our website or to the video contents of each product. This will make browsing the catalog a more interactive experience and reaching out to video content easier.
___________________________________________________________________________________________
The UNBREAKABLE PIVOT LEVERS are completely innovative, with no equivalent in the market. With a pivot system and made with APT – Aero Parts Technology –, a proprietary compound that emulates the feel and touch of aluminum levers, these levers are unbreakable and with any flex during use.
Made with highly resistant plastic, LOWER TRIPLE CLAMP GUARDS protect the lower triple clamps and upper tubes in such a way that they will look like new even after dozens of rides. Easy to install, Lower Triple Clamp Guard will be available in 5 colour combinations.
Lighter and with extra ventilation for Motocross and Supermoto, THE MX DISC & BOTTOM FORK PROTECTOR is the new disc protection, with a completely new design to provide lighter protection with more airflow for the brake disc.
The FULL WRAP FORK GUARD is a 360º protection to avoid chips and scratches in the fork stanchion. Easy to install and remove, it provides higher protection levels compared with OEM fork guards. Available for KTM, Gas Gas, Beta, Sherco, Honda, and Yamaha.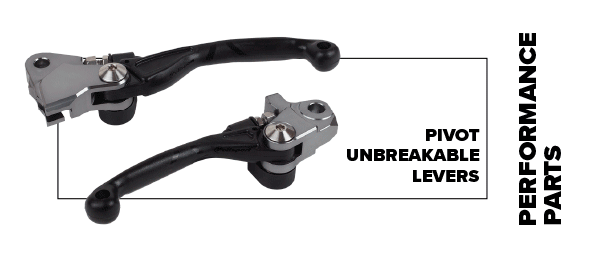 We have also extended our handguards range, with new applications for 2 hand protectors: MX Flow and Bullit. These new models are now available for the latest GAS GAS and Husqvarna enduro model, with a specific mount to the lever.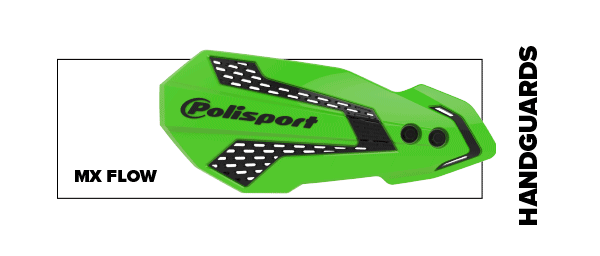 The new catalog also presents 3 new replica plastics kits.
Polisport announced the Honda CR 125/250 02-07 Restyling Kit in red, white, black, and nardo grey. With this MX plastics kit, riders will be able to completely update the looks of their CR, from 2002 to 2007, giving their bike a sleek, stylish, and totally different look.
With the release of Beta RR 2T/4T 2023 and Yamaha YZ450F 2023, replica plastics will also be available with the quality Polisport's customers are used to.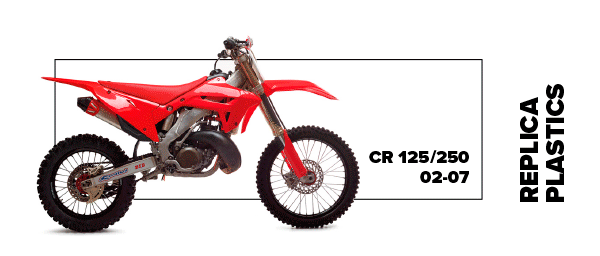 ARE YOU CURIOUS ALREADY?
CHECK OUT THE FULL CATALOG NOW!