Fabrizio Ricupito was born in Pescara in 1965 and is an Italian Industrial Designer, founder, and creative director of the Ricoò brand.

Graduated from the Institute of European Design IED, Milan, his career started during his college years. He started working in different fields to then focus on sports goods: crash helmets, technical wear, gloves, equipment, and protections for skiing, cycling, motorcycle, and motocross. In the meanwhile, he collaborated with renowned brands such as MINI, Renault, Whirlpool, Hurgh, and Piaggio.
In 2009 he launched Ricoò, his own brand, which focused on high-quality technical gear and protections for Motocross and Enduro.
Later in 2021, Fabrizio was challenged to develop Polisport Off-Road new image. We spoke with him to understand the inspiration behind the process.
Polisport - Looking back in time, how did your interest in two-wheels, sports, and especially Motocross and Enduro arise?
Fabrizio - At the age of six, when I saw my neighbour on an ITALJET mini cross. It was love at first sight and it quickly turned into a lifetime passion that later became my job.
Polisport - From the moment you were invited to design Polisport Off-Road new image, which steps did you go through?
Fabrizio - Usually, I start by analyzing the market and competitors and then identifying the characteristics that the project must have. In this specific case, I already had background so the first thing I've done was to review and validate Polisport's key concepts. And this allowed me to give shape to the symbol and lettering.
Polisport - Have you received any feedback or input from Polisport during this creative process?
Fabrizio – Certainly. The dialogue with the customer is essential so the graphic elements are aligned with the business needs.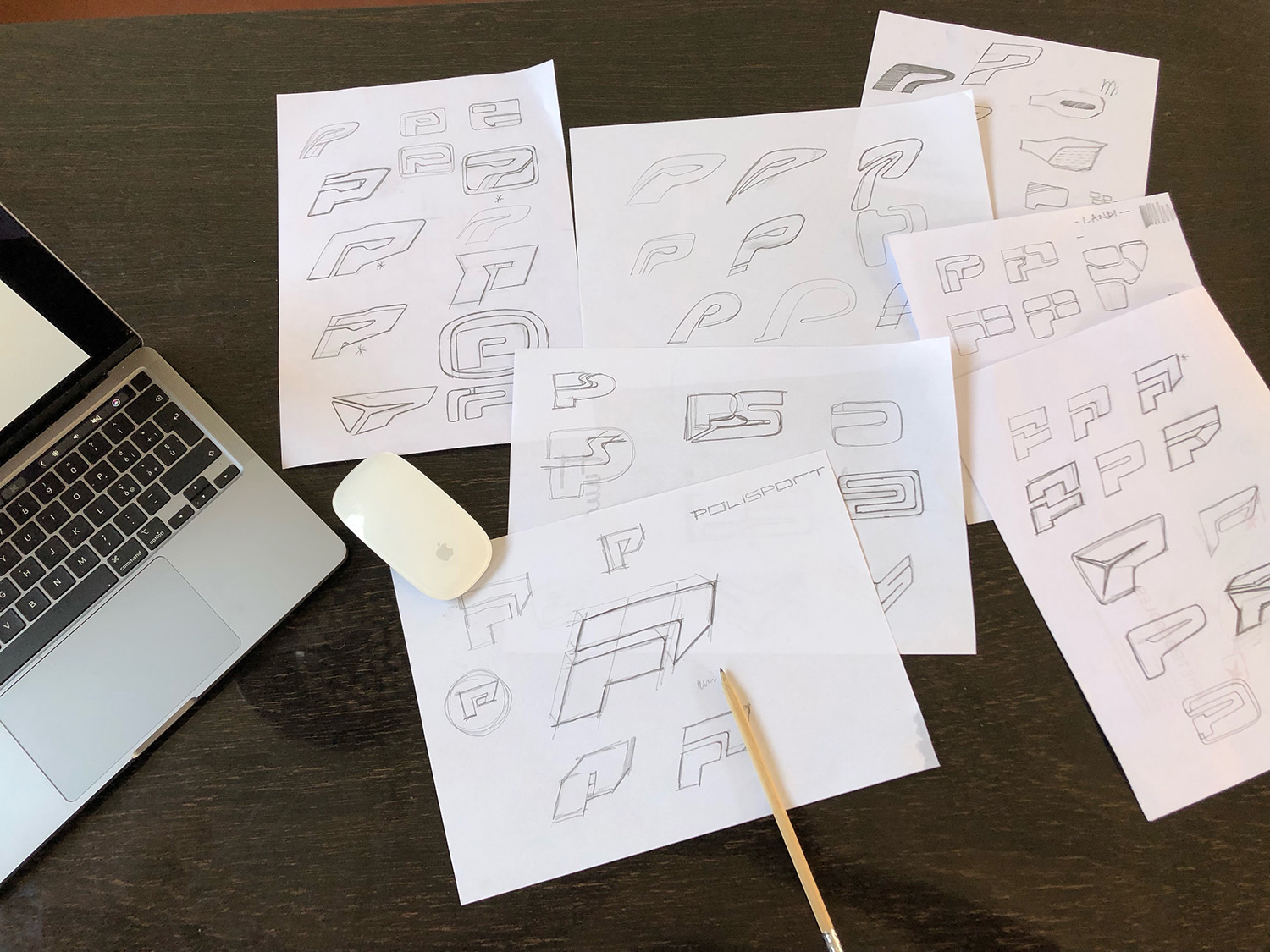 Polisport - What inspired the design of the new image?
Fabrizio – The flexibility. Polisport Off-Road has a huge range of products so I had to test the readability of the logo in most of them; it is necessary to read it on the right and left side of a motorcycle, for example. In summary, my concern was to create a sporty and dynamic image and, simultaneously, an icon that was simple and easy to read.
Polisport - Although the new logo has a more minimalist and modern design, the colours are the same. What is the reason for that?
Fabrizio – Because it is important to give continuity to the past and, in this case, the colour is the continuous element.
Polisport – Why do you think it is important for brands to renew their image?
Fabrizio – From my perspective, rebranding is useful and even necessary when brands are aware that their current images no longer represent their values. And also because, very often, brands need a restyling in order to renew a style that has become outdated with evolving design trends. Each brand has its story and purpose and then different timings, but rebranding is essential to demonstrate evolution.
Polisport - Finally, a more personal question: how does it feel to see an image designed and idealized by you on products that have such great meaning in some people's lives?
Fabrizio - Surely proud! For me, as a product designer, it is always exciting to see people using and enjoying the products I've idealized. However, designing a logo is even more special because it feels like I enter the intimacy of a company as it is an important element of a brand's DNA.
Polisport – Thank you, Fabrizio!
To know more about Fabrizio Ricupito: www.ricoostyle.com / https://www.ricupitodesign.com/