Polisport - Kevin it is a pleasure to be in a conversation with you. We also would like to introduce you to our community. We want to know when motocross appeared in your life. Since when do you ride a motorcycle?
Horgmo - My name is Kevin Horgmo and I'm from Norway. I started riding in 2006 when I was 6 years old.
Polisport - You started early riding a motorbike. This fact is curious because Norway is not a country well-known in the MX world. What motivates you in the motocross world?
Horgmo - To develop myself as a rider and face new challenges every day/race/year, always striving to be better and get better results and beat the others is very motivating.
Polisport - You are a hard worker. We can see it when we watch you on track. Could you share with us the story of your current bike?
Horgmo - Since 2012 I have always ridden a KTM and last year GasGas got a KTM base. This year is my first year at Kawasaki and I really like it!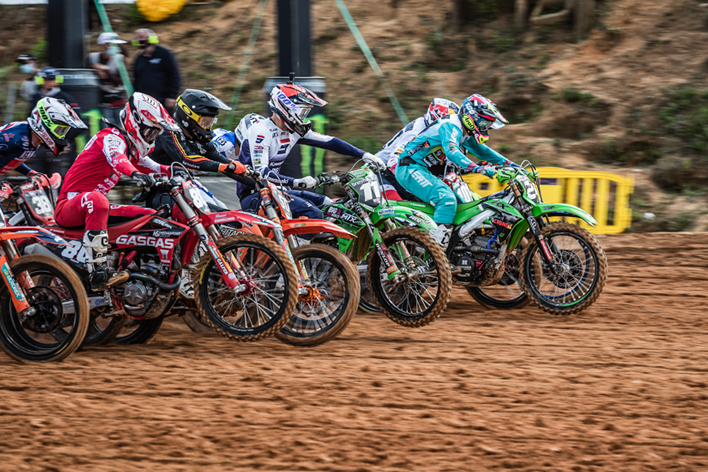 Polisport – It seems a real challenge for a man with 21 years, congratulations on your achievement. Tell us an exciting or funny episode that happened when you're riding your bike?
Horgmo - Many strange and funny things happen when I ride, sometimes I don't have so smart idea haha. I remeber one time we were in Sweden riding. After the day was done we decide to take one lap in the Enduro trial. I ended up stuck in the mud and, to get my bike out we needed 3 grown men to pull it out haha.
Polisport - Watching you on Sunday in the Italian GP, you looked very comfortable with the bike, your positioning at the front of the race in the starts was unbelievable. How is it feel from your end?
Kevin Horgmo - It was a really tough GP with two hard motos on a difficult track in the heat, but I made a good start around third in both motos and that was a good base. I had a small tip-over in the first moto to fall back to eighth, but I could come back to fifth after some nice battles with Mikkel as we both made some good passes up the leaderboard. The bike was working perfectly from beginning to end both motos and I still felt good at the end of race one, so I was confident for race two. I was fourth almost all moto and tried not to make mistakes but I couldn't quite make the pass on Thibault for third. I would have liked to be on the podium again, and with a little more luck it could have been possible; we will keep working for it at the next race.
Polisport – Thank you so much for your time. To end this interview, could you share a fun fact about yourself that a lot people don't know?
Kevin Horgmo - Difficult one, I don't really have an answer, I feel like most people know everything about me, no special funfact. Thank you to guys for all the support.
You can see some brilliant Kevin Horgmo Vlog's on his YouTube channel, here.