The Polisport Group was awarded with the EQTM® - European Quality Trademark- quality seal for its range of baby carriers. The awarding of the seal, took place in a brief ceremony, with the participation of the Portuguese Association for Quality (APQ), national representative of the European Quality Organization, in the person of its President, Professor Pedro Saraiva.


The President of APQ, highlighted the increasing presence of Portuguese people and institutions in the European panorama of quality, being Portugal currently seen as an example to follow in the panorama of quality. The Polisport Group, from this moment on, becomes part of a reference group in the international industrial quality.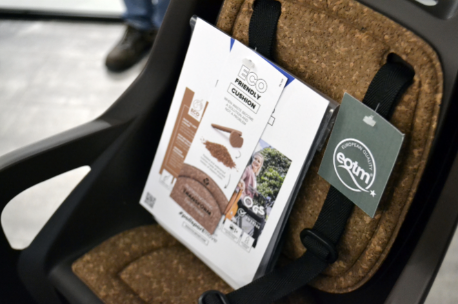 Pedro Araújo, Polisport Group's CEO, state that "this is the culmination of a certification process, which lasted about three months, but is based on the experience of the group and the commitment and competence of the team" that he leads and to whom he dedicated the award.
Pedro Araújo also emphasized that "quality is a constant concern, because it is the guarantee of safety for the children who, all over the world, are transported in our chairs." After the ceremony a visit to the facilities took place, according to the program of the open day.

It should be noted that Polisport Group products are exported to 70 countries around the world, 98% of production is for export. The Polisport Group is a world leader in the manufacture of child mobility bicycle seats.