The well-known S & C collection offers a compact and elegant design adapted to road, gravel, mountain bikes, or other sports. Also, their ergonomic design is thought for a better grip and usage experience. These are the perfect option if you are looking for a simple bottle for all kinds of sports or daily usage.

These collections feature wide openings, making the bottle easy to fill and clean. And this is also a good option if you're looking for a bottle to add fitness powders. Also, the soft tip touch improves the drinking experience and allows great water flow control, enhanced by the powerful squeeze performance.

The transparent stripe with scale, available on clear models, will allow you to always keep track of your hydration levels.
Our bottles are 100% recyclable and comply with food contact regulations. This means they are free of BPA, and the plastic is tasteless and odorless. Available in 2 different sizes, they are now presented in new colors that match the new trends on bicycles.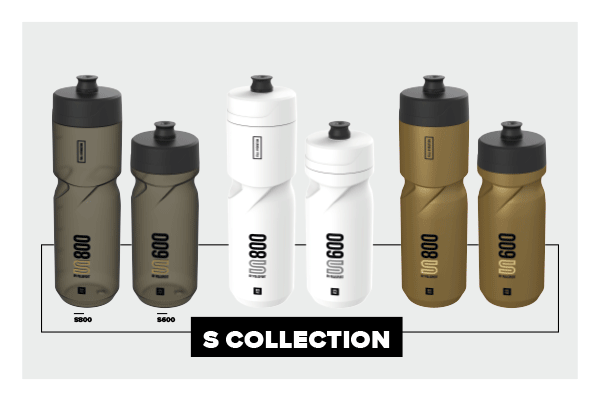 Our bottles were designed to help you get through any of those tough routes you challenge yourself into.

Focus on the journey, we keep you hydrated.