We are launching two new green products developed having in mind our ecological footprint. Groovy Eco Line, now with a sustainable packaging and with less colour raw material and a new Bio Thermal Bottle, made from cork.

And if one of our best sellers – Groovy - could become greener? In all production processes, the waste of materials is inevitable, so it's our role to manage them more sustainably. To produce child seats with the level of quality we aim that, there is a significant amount of waste that is compulsorily generated. The aim with this new line was to find a way to reduce our internal waste, to reduce our ecological footprint without compromising our quality and comfort standards.
Less Raw Materials
All the range features now less than 50% of color raw material. This invisible change to the customer, along with redefined production processes, turned Groovy into a more sustainable and ecological seat range, naturally contributing to less greenhouse gases emissions into the atmosphere.
New Eco Cushion
Padded and waterproof cushion made of recycled wastes of slippers soles. This new ecological cushion provides great comfort for the child. *Only available in the Dark Brown color.
Greener Packaging
Besides the product itself, we've also redefined and improved the individual packaging reducing single-use plastic and introducing sustainable materials like FSC®.
Biomaterial and thermal performance Cork is a 100% natural raw material. Ecological, biodegradable and renewable this was for us the perfect choice to integrate this raw material into our new thermal bottle. The result is a reduced CO2 footprint, increased lightness, optimal thermal properties, and great grip performance.
Besides these ecological and sustainable features, CORK bottle also provides a good thermal capacity, a cosy and natural soft touch. These features provide a better usage experience enhancing all the benefits of a bottle that can be used endlessly.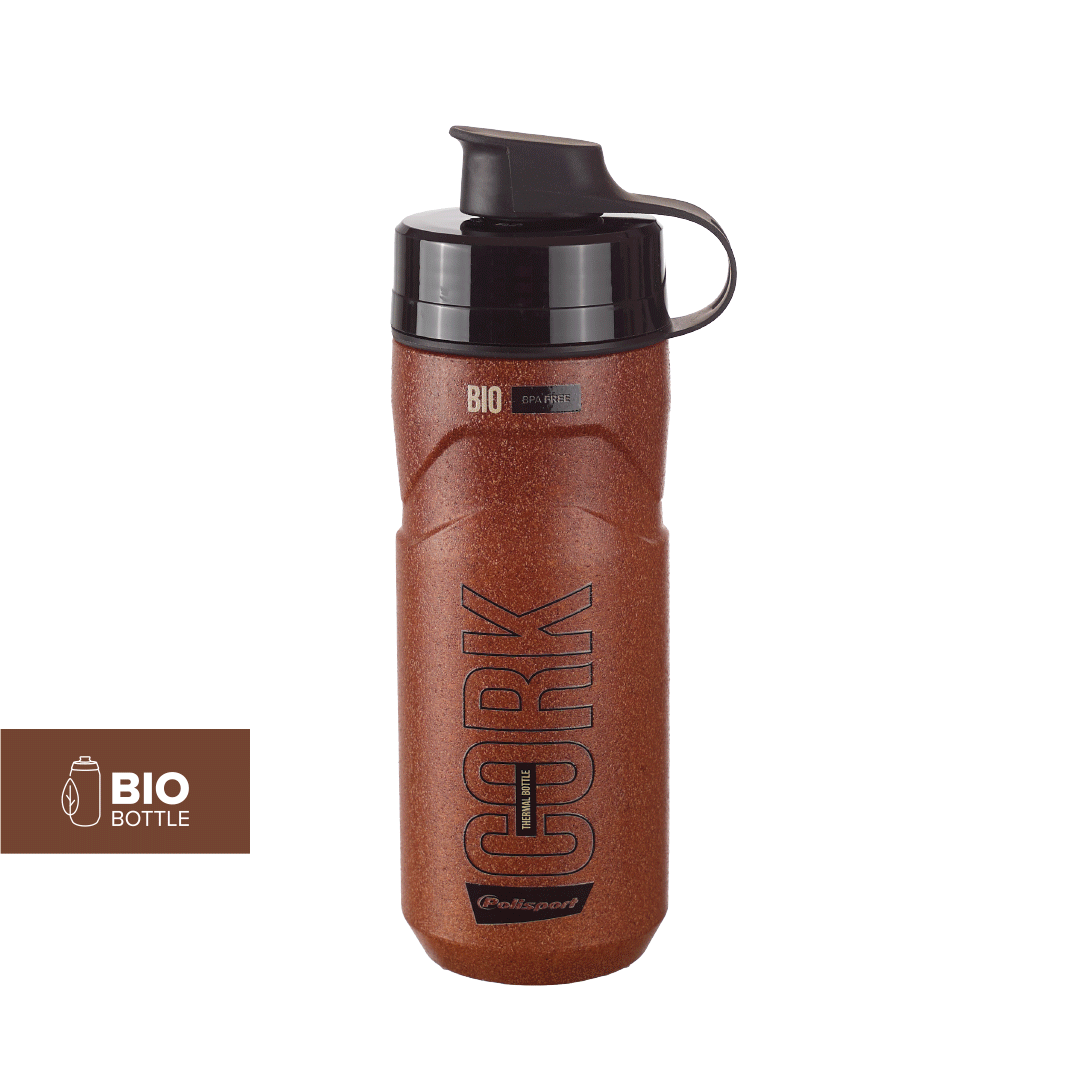 Did you know that...
Cork is extracted from the living tree – the cork oak, without interfering with its natural growth. The cork oak beyond absorbs CO2 to regenerate, it's also an important producer of oxygen. The world faces enormous changes each minute we breath.
Global emissions are reaching record levels and show no sign of slowing down. This way, we work every day to reduce our production impact in the environment. More and more, each time we launch a new product, we launched with a sustainable compromise in mind, exploring the usage of sustainable raw materials that meet our high safety standards.
It's time to move on to make a greener world!