Lookos EVO was developed for those who want to easily adapt their Motocross or Cross-Country motorbike to enduro. The headlight is battery powered (battery is included) and you don't need to make any wiring to the bike to use it. Just install the headlight and you are ready to go.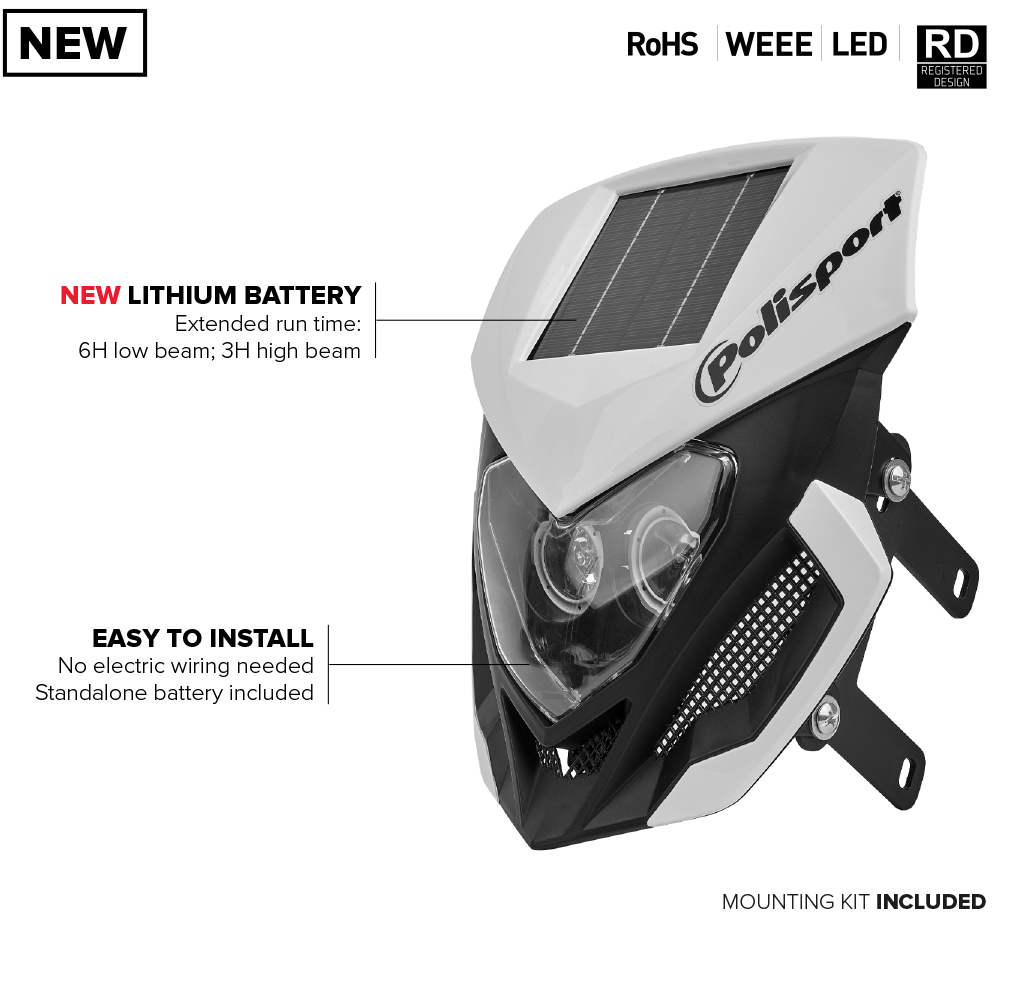 The battery will last 6h on low beam and 3h on high beam and you will get a full charge in only 1,5h.
Lookos EVO is the most cost-effective and the fastest way to turn your motocross bike into an enduro one. You can quickly assemble the headlight and go ride in the woods and or easily disassemble it to mount your number plate and go to the motocross track. Lookos EVO, is also the best to change the stock look of your bike. The battery also comes with and additional wiring that will allow to the wire, for instance, the rear spoiler.
The standard version will be available in 6 colors – black, white, blue, red, and Orange – and the Solar version will be available in black and white.