After a long time of waiting and fan's requests, Polisport just announces a new restyling kit, this time for KX 125/250 models, between 2003-2008, will be soon available.


The kit is now available in OEM Color, Black, Nardo Grey, and Lime Green.
After the realease, the usual time for it to be available at your local dealer. This MX Kit includes front fender, rear fender, radiator scoops, side panels, and number plate. The Nardo Grey and the Lime Green kits will also include the fork guards.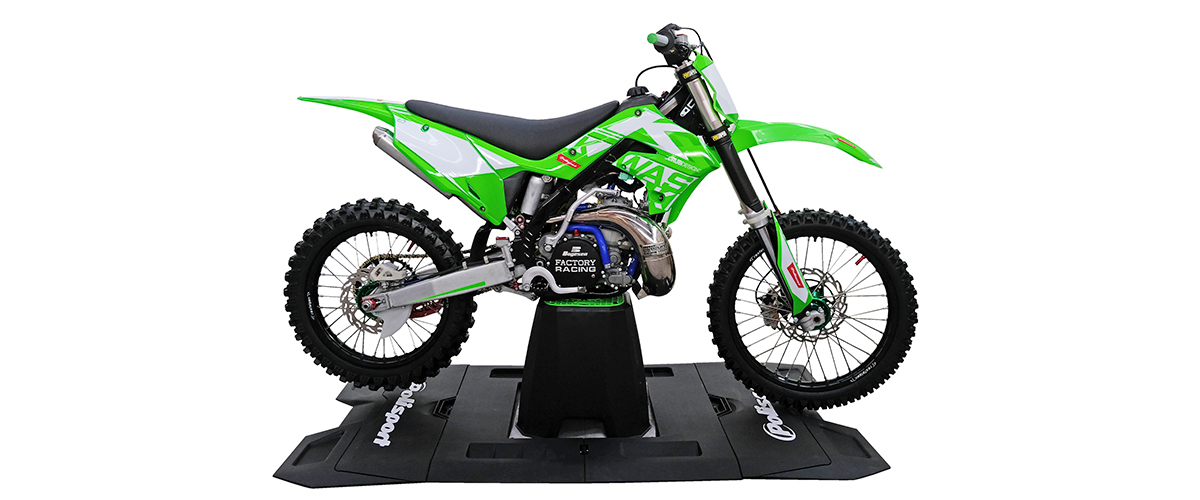 Until then, and to answer all the questions of KX fans, we pick some of the most frequently asked questions on social media.
Check them all:
Do I need to make some modifications to apply the kit?
This kit was made to fit the original bikes, without any modifications needed. The Polisport kit will bolt just like the original parts.
Are you planning to do some protections/covers for the KX?
Now we only have radiator louvers for this bike. Available in Green and Black.
What are the graphics available for the kit?
The graphics are specific for this restyling kit, so the current graphics won't fit on the bike.
Where can I find the graphics?
The graphics will be available through our official partners DeCal Works in the US and Scrubdesignz in Europe. But, soon, you'll be able to find them at your usual decal manufacturer.
How much it will cost?
The suggested retail price is $192,99 and 167,70€.
Where can I buy the kit?
The KX Restyling Kit will be available through all our distributors worldwide. Please check who's distributing Polisport in your country here.
Polisport is proud to put out a new restyling kit for another iconic 2-stroke bike. We based our design on the current KX450F models and aimed to have a kit with a fresh, renewed look and make possible the revival of the KX models in an inexpensive way. We appreciate the support of all the 2-stroke lovers.
Check the complete video:



We Make Performance Plastics.